Engagement ring hunting!! These three words strike equal amounts of excitement and fear in many couples. It's the one piece of jewelry that you will wear every day for the rest of your life. That's a LOT of pressure!! And there are so many options out there—how do you choose what is right for you?
Narrowing down some options and the look that is right for you and your future spouse can make the seemingly overwhelming task feel MUCH more manageable! And we are here to help! We're going to go over all the basics to help you make the best decision for your engagement ring that's as unique as your sweetheart! 
Engagement Ring Center Stones
Are you traditional? Modern? Eclectic? Socially and/or environmentally conscious? These are the questions to ask yourself before starting with the very first step: what kind of center stone do you want? Take a look at your closet or home decor, and it may help guide your aesthetic. Here are the basics:
White Diamonds
White diamonds are the most traditional center stone for engagement rings! However, you can also shake things up by opting for antique diamonds or different cuts. (We've written about some of our favorite antique diamonds here!)  Round cut white diamonds are the most widely used, but we think other shapes like ovals and pears deserve some love too!
Galaxy Diamonds & Colored Diamonds
The white diamond's fun-loving sister- galaxy diamonds and colored diamonds are some of our favorites to work with! Read more about them here.
Sapphires
Are you more into gemstones than diamonds? These beauties are so sparkly & playful—we're obsessed! Learn about sapphires here!
Other Colored Stones
While we love a beautiful opal over here, we don't recommend them for engagement rings. They are a softer stone and can easily chip, scratch or break.
If diamonds or sapphires don't strike your fancy, go for a stone with the hardness above an 8 on the Mohs scale. These include aquamarine, morganite, ruby, and spinel. We love these beauties for alternative engagement ring options!
Engagement Ring Setting: Marrow Favorites
Solitaire Engagement Ring
While solitaire diamond engagement rings sound simple, there are a variety of profiles to choose from, including bezel-set, classic prong setting, and low profile closed basket. A solitaire engagement ring setting really lets the center stone shine and is perfect for mixing and matching bands!
Three-Stone Engagement Ring
This gorgeous setting features a center stone and two smaller side stones. (Trillion diamonds or pears are some of our favorite side stones!) These can vary in shape, color, and size, which can add some serious complementary dazzle to the center stone.
Ballerina Engagement Ring
An art deco inspired ring makes a statement! Drawing inspiration from vintage pieces, ballerina engagement rings typically feature tapered baguettes, marquise and round white diamonds around a center stone and make a huge impact!
Cluster Engagement Ring
A cluster engagement ring is one of our faves! These alternative engagement rings can be symmetrical or asymmetrical and have an effortless appeal!
The Custom Engagement Ring Process
Once you decide on a budget, what type of stone, and setting you'd like, we can handle the rest! We can work in person or over video chat, so location is never an issue!
We LOVE working with heirloom stones or helping source a one-of-a-kind stone—you can read more about the custom design process here!
If you'd like to learn more about the custom process or even schedule an appointment to get started on the ring of your dreams,
reach out to us here!
We can't wait to chat!
More from the journal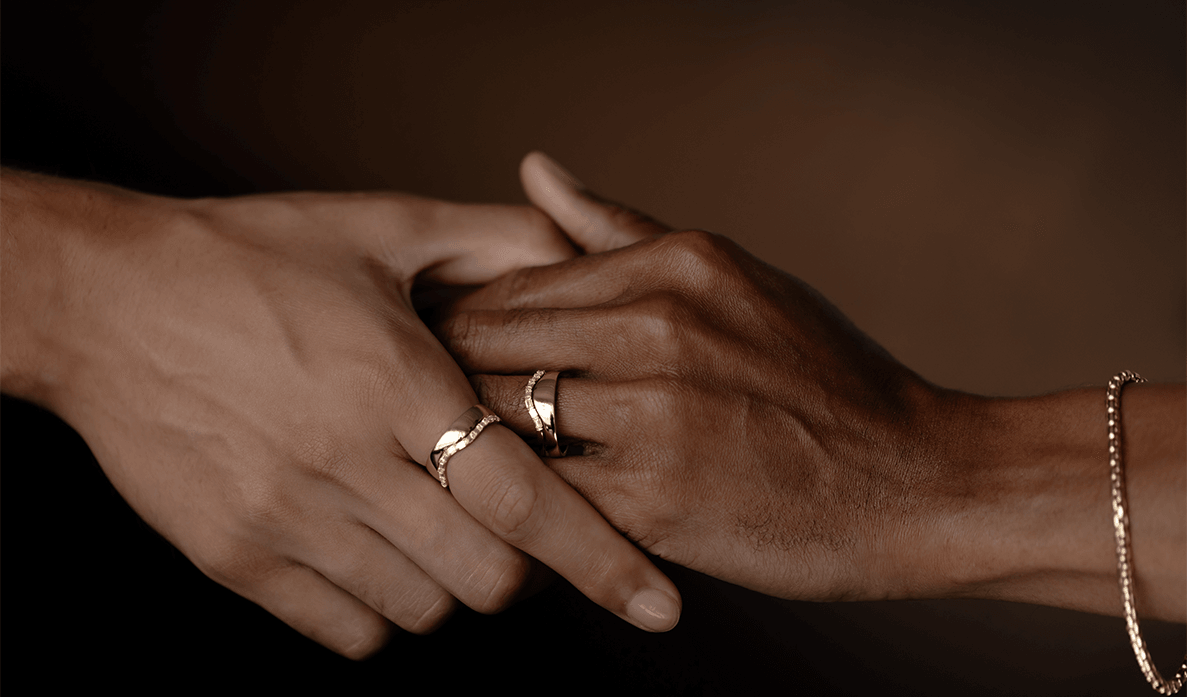 See all the trends we're loving for summertime styles.
July 19, 2022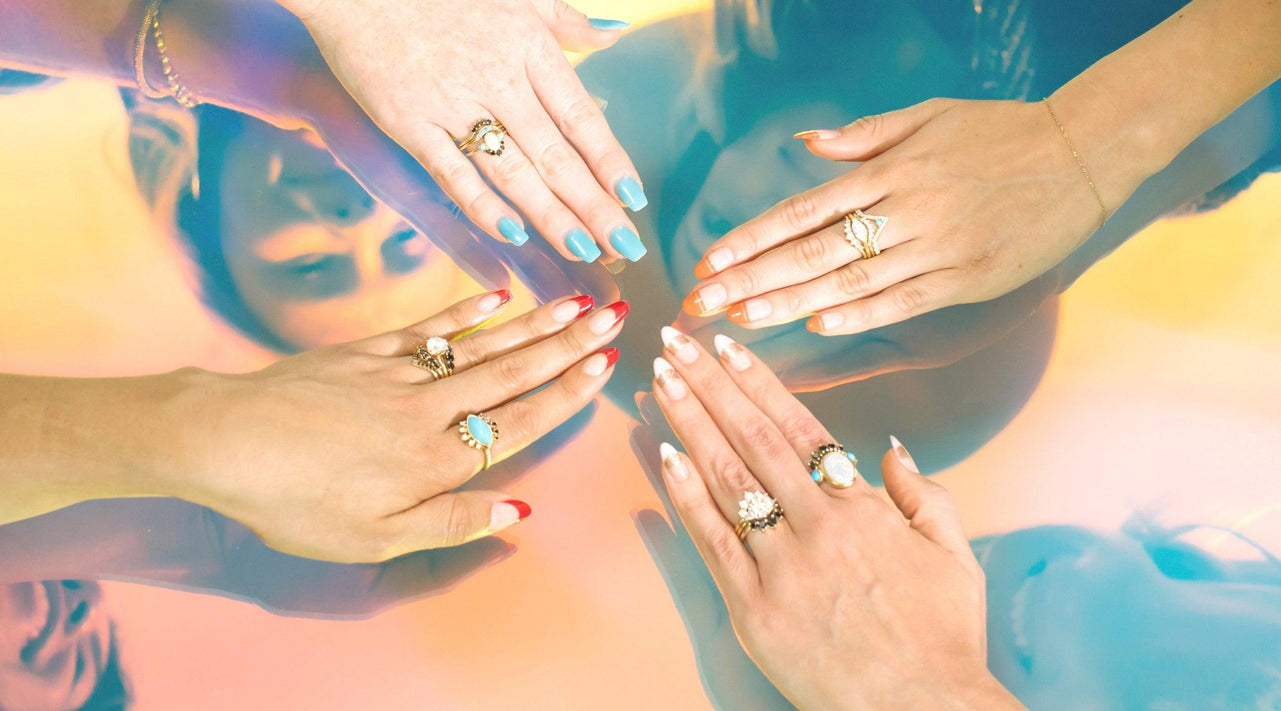 Ever wonder what the process of getting your very own one-of-a-kind dream Marrow design looks like? We're breaking down all the deets you need to know for our in-store and video design custom consultations and what to expect!
October 7, 2019