If you're the type of bride who isn't sure about diamonds (no judgment!), but you want something durable and heirloom quality, sapphires may just be the stone you are looking for!
Sapphires are the next hardest stone after diamonds, so they can withstand everyday wear, making them the perfect alternative engagement ring! Sapphires come in a variety of colors, and sometimes more than one color (helloooo color-change sapphires!), which gives you TONS of amazing options!
SAPPHIRES: SO MANY MARROW FAVORITES!
The great thing about sapphires is there are SO many good options available to brides looking for something unique. As we've grown over the years, we've also deepened our love for these gems—below are some of our favorites to work with!
PADPARADSCHA SAPPHIRES


We don't like to choose favorites around here, but if we haaaaad to pick our favorite sapphires, it would be a two-way tie. We love the peachy color of a beautiful padparadscha sapphire. They are so eye-catching and warm!
MONTANA SAPPHIRES
We also are SO obsessed with the sapphires that are mined right here in the US! Montana sapphires are popular for their wide variety of colors and their kaleidoscope effect in some stones. (Have you seen Charlotte's heirloom rework with these GORGEOUS blue & green Montana sapphires?!) We just love these beauties!
COLOR-CHANGE SAPPHIRES
Another favorite of ours is the color change sapphires we've used in engagement rings, which are greenish-blue in natural sunlight, and purplish-red in incandescence (indoor) light. They're absolute magic!
THE PERFECT NONTRADITIONAL ENGAGEMENT RING
Sapphires will always hold a special place in our hearts here at Marrow. They are GORGEOUS, available in so many hues, and the perfect diamond alternative for brides looking for that sparkly nontraditional engagement ring.
Have some more questions about these beauties? Shoot us an email or reach out to us via our Custom form if you're looking to create a custom sapphire beauty!
Still curious about diamonds too? Check out our quick rundown on Old Euro Cut white diamonds here and our guide to colored diamonds here!  
More from the journal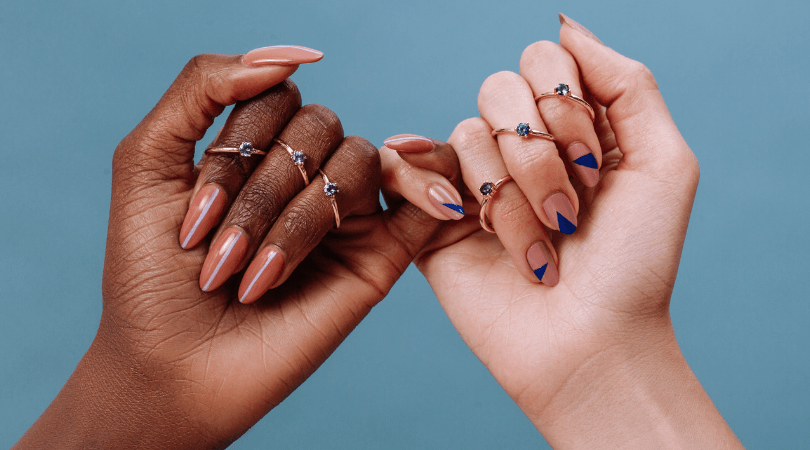 Our birthstone collection was designed as a timeless way to honor the special people in your life. Read more about this collection & its inspo.
December 17, 2020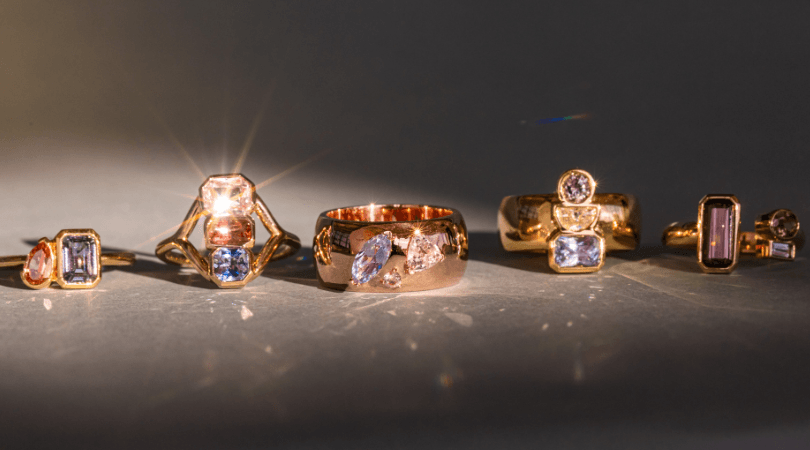 Introducing the new Marrow Sunset Collection, inspired by sunkissed moments that have touched designer Jillian forever, and meant to inspire wearers with her heartfelt memories.
January 6, 2021