From the Blog…
10 Engagement Ring Trends for 2018
Custom Fine Jewelry
Diamond alternatives
East West settings
Heirloom Jewelry
Unique engagement rings
—
February 1, 2018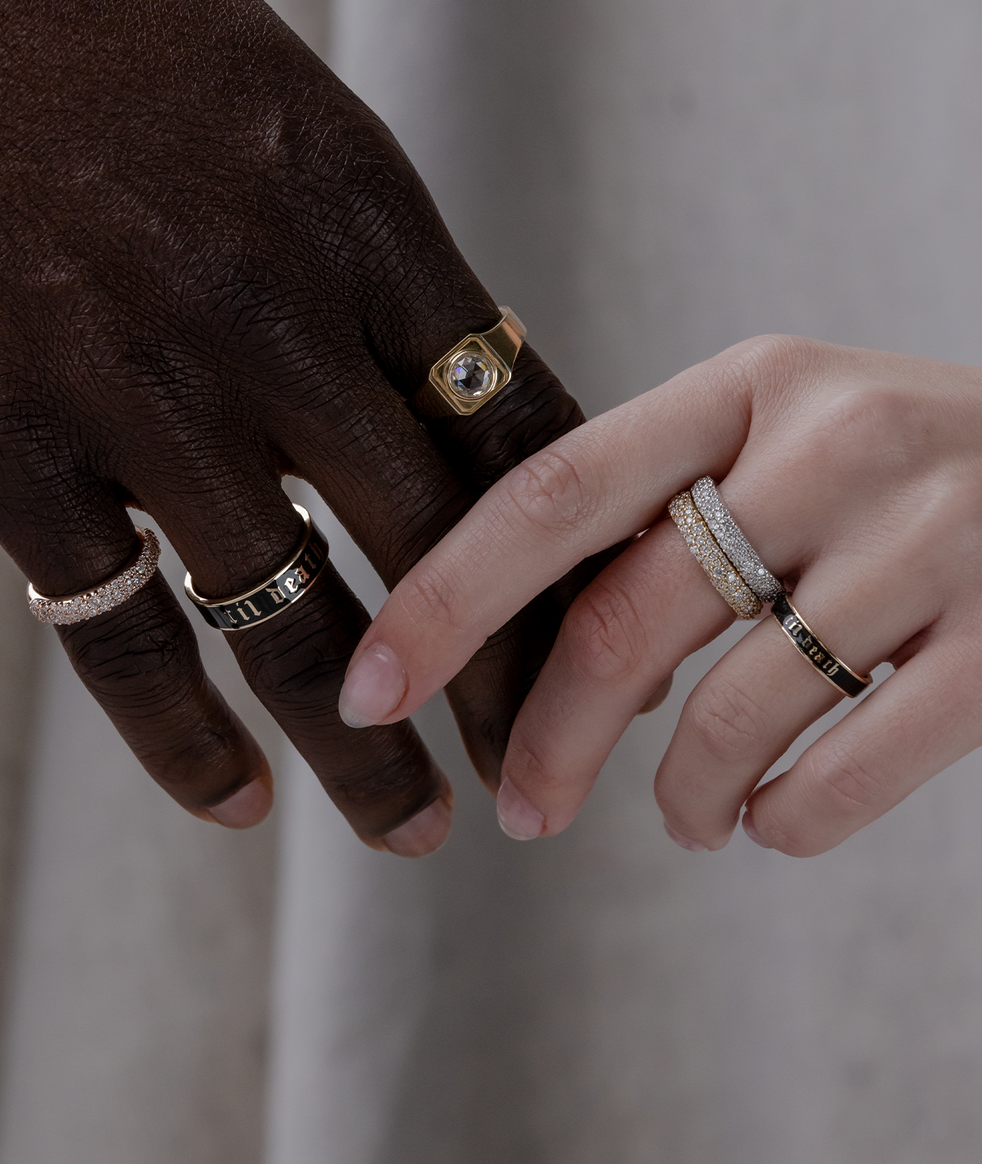 One of the best things about working at Marrow is having the opportunity to meet with future brides who are looking for unique and one of a kind engagement rings. Our Marrow babes are always on top of the latest trends, and we love designing for them! Here's our roundup of the hottest engagement ring trends for 2018.
1. Colored stones
This trend has been picking up steam for a couple of years, and it's not going anywhere! We are currently obsessing over Oregon Sunstones with all their beautiful copper flecks, also known as schiller. 
2. Black diamonds
While we're on the topic of colored stones, why not go for the darkest of them all? Black diamonds are incredibly beautiful and always unexpected.
3. Stack 'em up high
If you love the traditional look of a diamond, but still want a piece that feels unique, incorporate interesting shapes with diamond stackers. Our motto is more, is more!
4. Ballerina rings with a twist
We love the classic art deco feel of these rings, but incorporate new colors to freshen up the look for 2018.
We've made some unique, stunning ballerina jackets that can easily add to an engagement ring stack craving that art deco feel.
5. Sentimental stones
We have seen so many brides turn to stones with sentimental value. We love taking heirloom jewels and reimagining them into modern designs.
6. Understated pieces
While we are obsessed with all things that sparkle, we also love the look of our cigar band paired with a teeny tiny gold band for an understated combo.
7. Three stone rings
Blame it on the royals, but three stone rings are sure to be huge this year. We are partial to our classic trillion ring with diamonds around the band.
8. Padparadscha sapphires 
We owe this one to the royals as well. Padparadscha sapphires are some of the rarest sapphires and have red, yellow, and pink tones.
9. Galaxy diamonds

Galaxy diamonds contain carbon that has not crystallized and therefore appears grey or charcoal colored. We love how edgy engagement rings with these stones can look!
10. East/West settings
When you love a diamond, but want to change it up, consider turning your setting East/West. We just can't get enough of this custom emerald cut diamond stunner!
More from the journal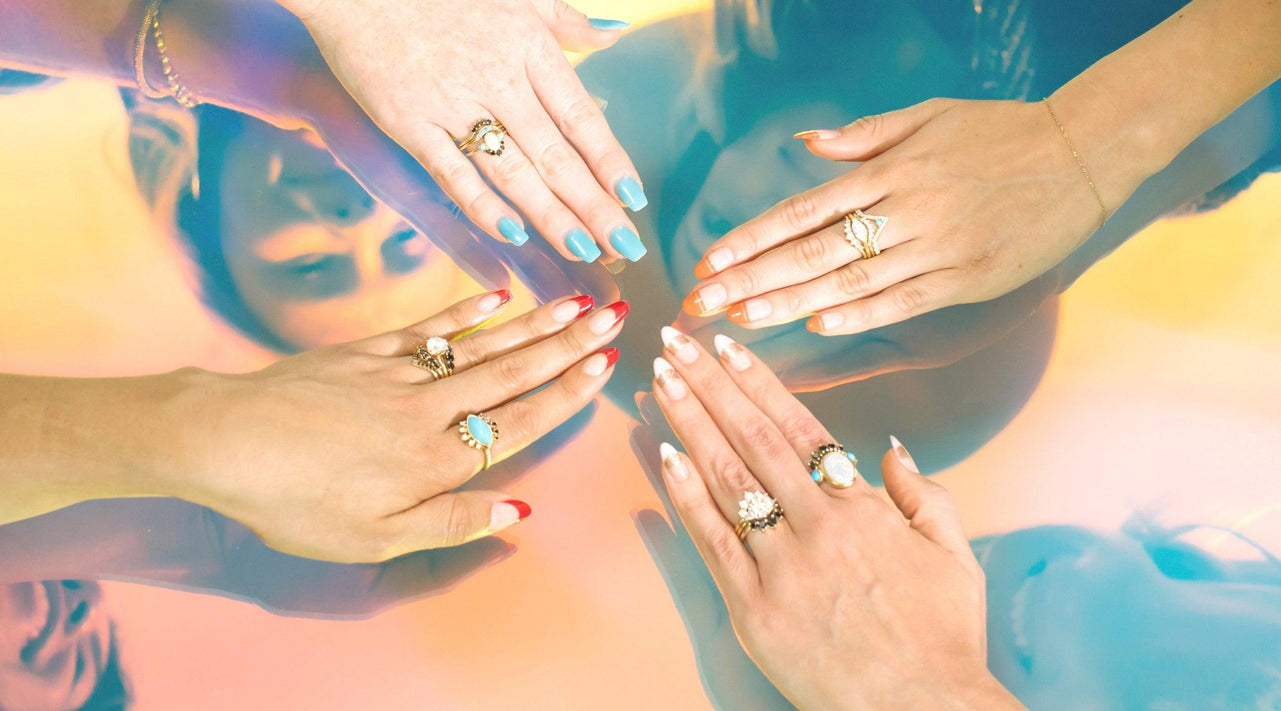 Ever wonder what the process of getting your very own one-of-a-kind dream Marrow design looks like? We're breaking down all the deets you need to know for our in-store and video design custom consultations and what to expect!
October 7, 2019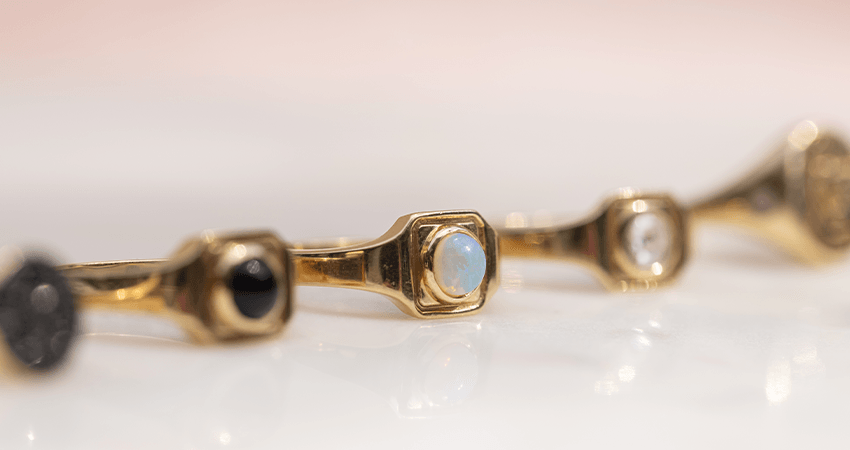 The history of the signet ring is as rad as our designs – read all about it in this blog post!
August 18, 2021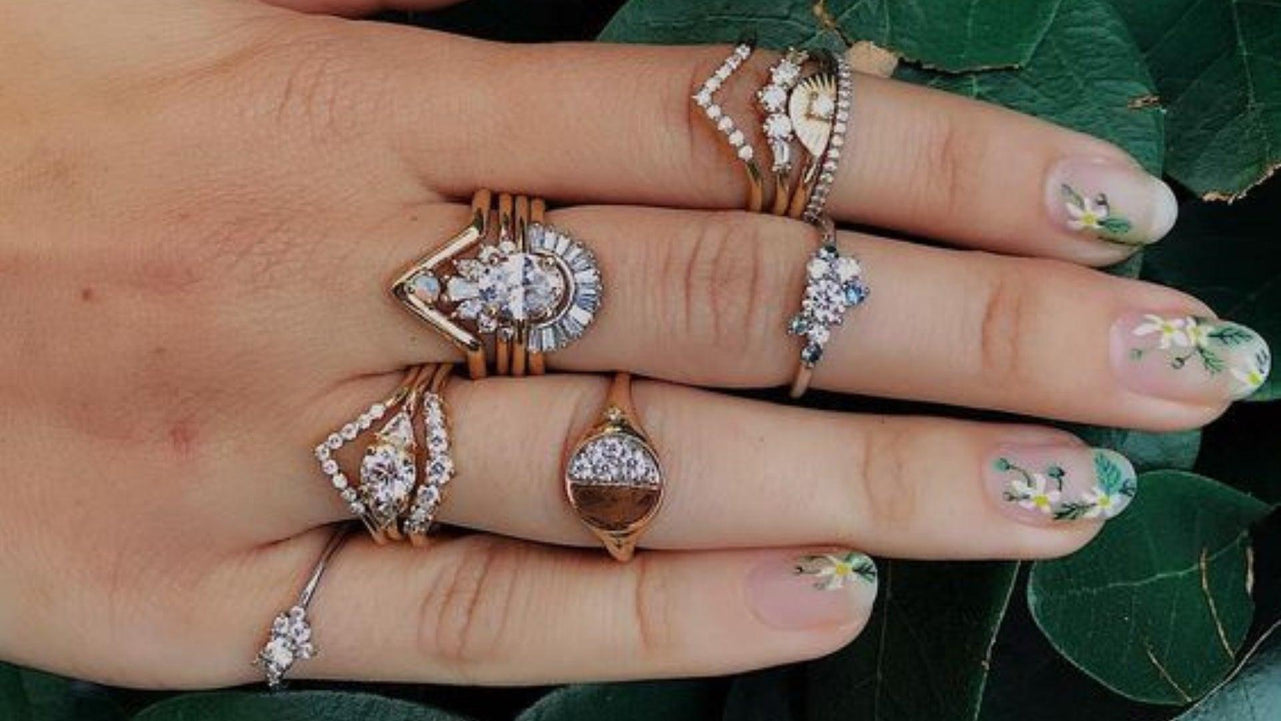 Not sure where to start searching for your perfect engagement ring? Don't worry—we've got an all inclusive guide to help you choose the engagement ring of your dreams!
August 8, 2018